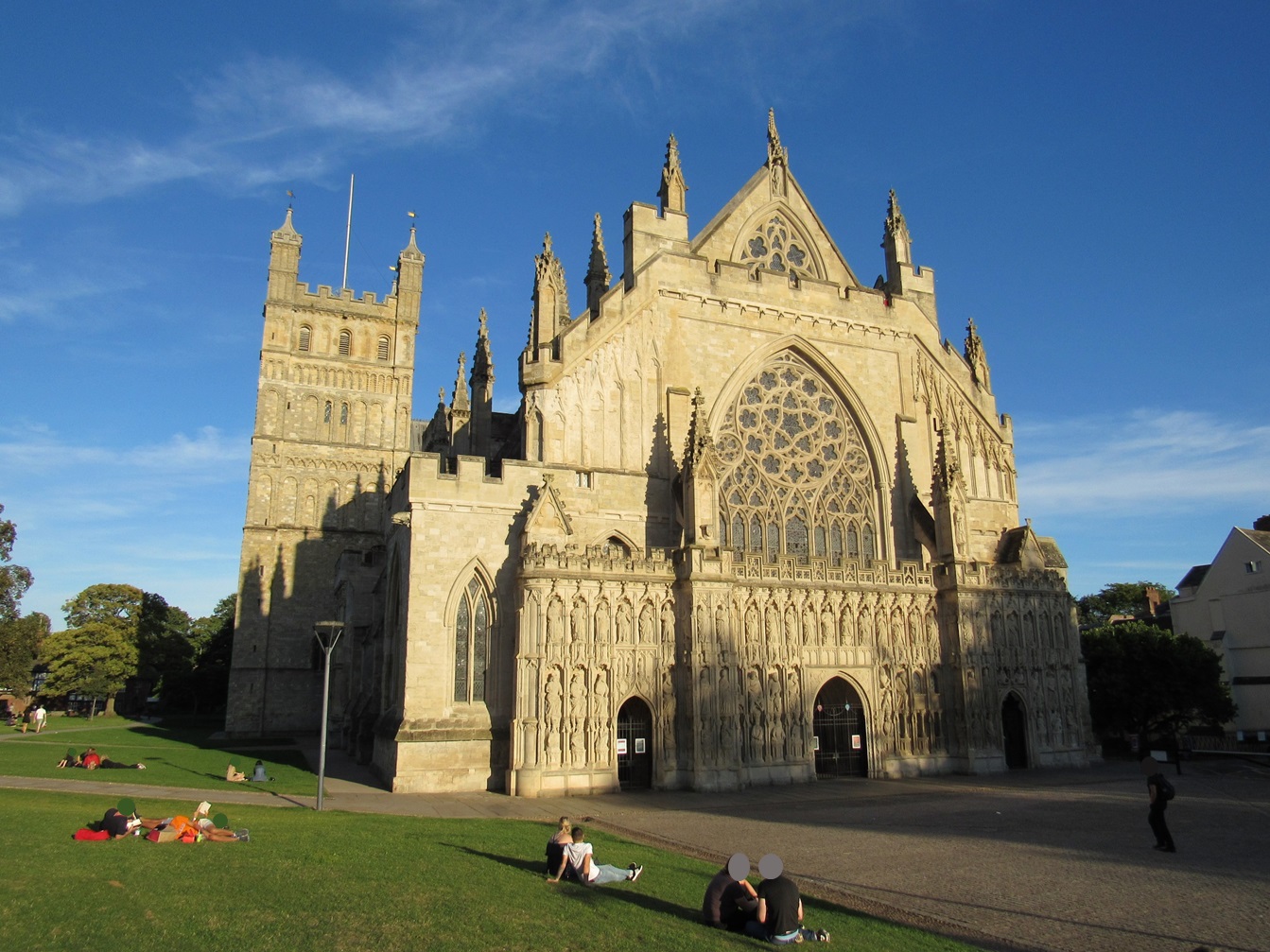 City: Exeter
County: Devon
If you are heading towards Cornwall on your summer holiday, I would highly recommend a stop in Exeter. Once labelled as 'The Jewel of the West', Exeter is a beautiful city influenced by a rich history dating back to the Romans. Today only the Roman Wall on Southernhay remains to mark the Roman legacy in Exeter, but I can tell you a walk in Exeter is a walk through history.
Rougemont Castle, once a fortress against William the Conqueror, stands magnificently at the highest point within the city centre. Sadly much of the old castle has been destroyed and rebuilt over time; today the old structure intermingles beautifully with the Georgian buildings. I thoroughly enjoyed taking in the spectacular views of Exeter and the surrounding rolling Devon hills from the castle wall.
Take a stroll along the high street; there you will see many stunning period houses that hold many stories of their own. Tucked away in Princesshay is the medieval Underground Passages that provided safe drinking water for the residents of Exeter, as well as shelter during the blitz that damaged much of the city. If you have the time take a tour of the passages, it is an exciting and enlightening experience.
The most picturesque spots to visit in Exeter would be the quayside and the Cathedral Green where you can find the Cathedral. Both spots are great places to sit or have a meal, where you can enjoy the sunshine on a sunny day. Although suffering a direct hit during the blitz, the Cathedral has been rebuilt and stands impressively in the city centre.
Overshadowed by the magnificent Cathedral, along Cathedral Close you will find a number of Grade I listed houses, dating back to the 16th Century. These houses hold a chapter of Exeter's history, none more so than The Devon and Exeter Institution, that is both a library and an archive. The interior of the institution is exquisite, and is beautifully designed.
The summer is a wonderful time to travel round the UK, but don't miss out on a visit to Exeter!